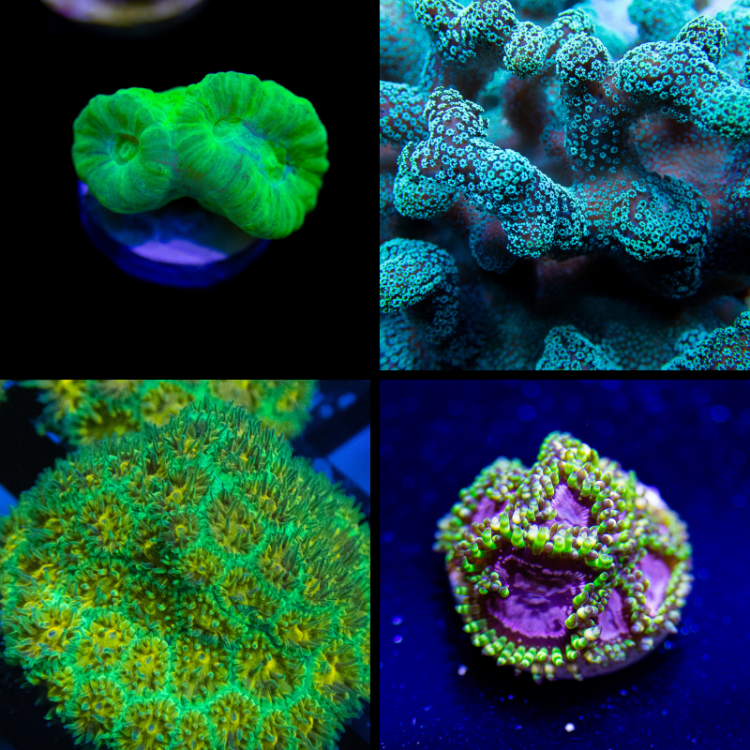 Beginner Coral Pack – Mixed 3
$92.00
This beginner coral pack is Cut To Order, not WYSIWYG.
This beginner pack is perfect for someone starting a new tank and wanting to get a variety of coral types.
The ORA Green Birdsnest does require a little more established tank but is a good beginner SPS coral. Make sure you check out our Beginner Coral Care Guide to make sure your tank is ready for your new corals!
What is included
1- Kryptonite Candy Cane
Frags will be 1-2 heads
Lighting Requirements: Low
Flow Requirements: Low
1- ORA Green Birdsnest
Frags will be approx 1″
Lighting Requirements: Medium
Flow Requirements: Medium
1- John Deer Leptastrea
Frags will be  approx 3/4-1″
Lighting Requirements: Low
Flow Requirements: Medium
1 – Purple Monster Zoanthid
Frags will have 2-3 polyps
Lighting Requirements: Low-Medium
Flow Requirements: Low-Medium
Out of stock