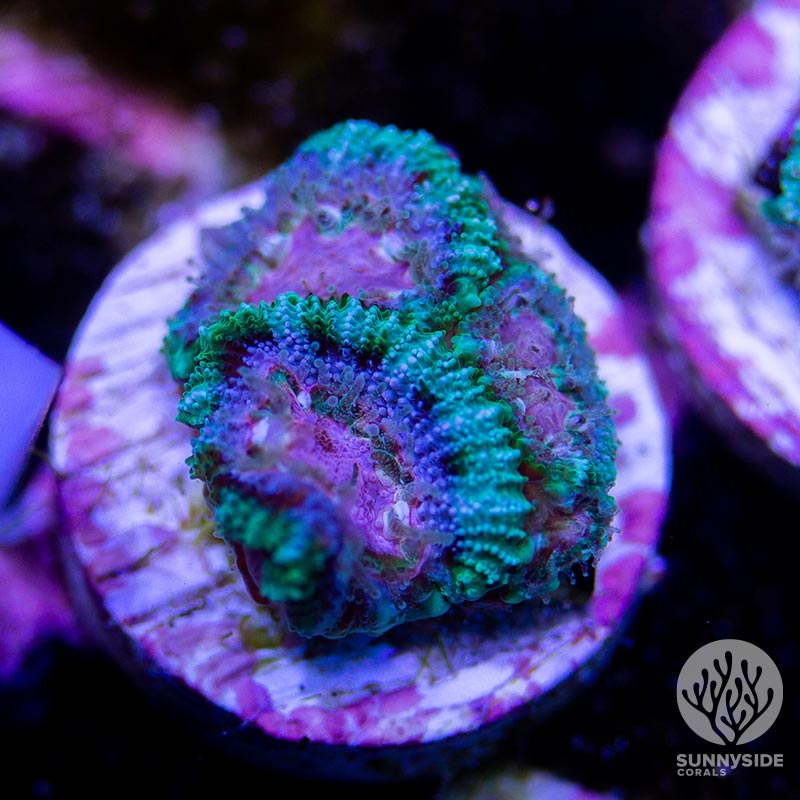 Cotton Candy Micromussa – Cut To Order
$35.00
The F2M Holy Grail Micromussa frags will have 2+ heads
Lighting Requirements: Low
Flow Requirements: Low
Make sure to check out our LPS Coral Care guide to learn more about how to keep your LPS coral happy in your tank.
This is a cut to order item. We typically have healthy frags that are ready to be shipped. However, if we do not currently have a frag available we will contact you and let you know. If we do need to cut a frag for you, please be aware that we will need to allow the frag to heal for at least a week before shipment. 
Description
The F2M Holy Grail Micromussa is a centerpiece for any tank. With its vibrant rings of green, red, and light blue, the Holy Grail is hard to miss. One of our favorite things is to go down when the lights are just turning on to see our F2M Holy Grail with all of its sweepers out.
Before You Buy
F2M Holy Grail Micromussas are pure eye candy but before you stick it in your tank, make sure your tank is ready for it. Micromussas tend to like slightly lower lighting such as a slightly shaded part of your tank. We have ours on the side of our rock work pointed outward under our Acropora. We have found that they do well when they have a little bit of flow with nothing too close by to sting. They can be moderately aggressive so make sure to give them their space in your tank. The F2m Holy Grail does well with slightly higher nutrients and can grow faster if you feed them directly. We only broad feed and have still had great success growing ours.